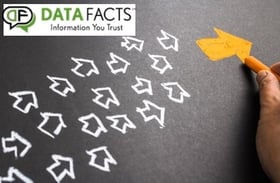 Remember when you just placed a want ad in the newspaper when you needed to hire someone?
Seasoned HR professionals have experienced a myriad of changes in hiring over the last decade, and new HR pros probably wouldn't even recognize how we did it "back in the day."
The changes keep coming!
High tech ways of doing things are seeping quickly into recruiting and hiring processes, and with good reason. Saving time and money, while reaching a larger audience of more qualified applicants is a tall order, and certain technological advances deliver for businesses of all sizes.
Here are a few of the most impactful hiring technology trends that will affect you in 2017.
#1: Applicant Tracking Systems (ATS).
As HR professionals and hiring managers are responsible for more and more tasks and initiatives, it pays to be as productive as possible. ATS is one of the hiring technology trends that allows for this.
An ATS is a way for companies to manage all their recruiting and hiring processes in one platform. Think of it as a recruiting command center. From placing the open positions on multiple job boards, to filing resumes by keywords, to keeping up with candidates through the process, to background screening, an ATS helps decrease administration time, cost per candidate, and increases internal and external communication, and the quality of new hires.
Large companies may have implemented ATS systems years ago, and 2017 will herald in medium and small sized companies seeing and reaping benefits from a single go-to place for recruiting, hiring, and onboarding
Download out eBook "The Ultimate Guide to Hiring the BEST Employees
#2: Embracing mobile becomes a necessity.
One of the most exciting hiring technology trends is the mobile progression. Ignore mobile possibilities at your peril. Less than a handful of years ago, most websites were not mobile capable. Today, mobile-enabled is a given.
Hiring is getting in on this game, too.
A recent survey reported 59% of the applicants surveyed looked for a job via a mobile device, and 52% applied on their mobile device. Clunky mobile processes will miss this pool of candidates.
Mobile recruiting will be amplified, and companies who are not optimized will be invisible to the best-quality job candidates, especially Millennials and the upcoming Generation Z. Executing a robust mobile application experience sets the stage for connecting with a new set of job seekers, and expanding a positive candidate experience.
#3: Employing Social Media in recruiting gains traction.
The job market is expected to become more attractive to employees in 2017, so it's integral for businesses to connect with these job seekers. Businesses can forge relationships through social media during their recruiting and hiring processes. Powerfully engaging profiles, job listings via social channels, and the exponential reach of sharing and re-posting all serve to reach more candidates than job advertisements of old.
A key benefit of using social media as a recruitment tool is that companies can reach both active and passive candidates. High performing A-players may not be diligently looking for a new position, but may be tempted by your job description or company culture displayed on social media channels.
Networking with job seekers through social media channels provides the dual benefit of gaining access to a greater number of highly qualified applicants, as well as increases the likelihood of securing an employee who fits with company culture. In addition, recruiting with social media is usually less expensive than paid job postings.
#4: Video interviewing.
With many company employees being far flung in other states or countries, HR professionals and hiring managers must find unique ways to hire remote workers. While phone interviews are standard, video interviewing is an up-and-coming trend that adds an exciting element to the interviewing process.
In addition to Skype, there are video interviewing companies that offer employers a way to easily handle the first round of interviews. Simply place a link within the job application, set up some pre-recorded questions, which the applicants answer when they send in their resumes. Hiring managers can watch these videos, along with the resumes, at their convenience.
Video interviewing offers a couple of key benefits. First, it allows employers to gain more insight into a person than a resume does by itself. Second, it elevates the candidate experience, showing them that the company they are applying to is up-to-date on modern processes and procedures, and not stuck in the old way of doing things. It's a win-win.
#5: Adapting to using huge amounts digital data.
A current key trend is digital, or "big" data. Data is valuable in helping HR pros decide who is a good fit and who falls short, and can be the guiding force in making the best hiring decision. However, the amount of data available is overwhelming. Without proper vetting, issues also arise with the accuracy of data about a job candidate.
Employers who use data proactively are more likely to find candidates who are well-qualified, and who fit with the company culture. Along with the benefits, businesses must take measures to receive the most comprehensive, accurate data available. Accomplish this with successful vendor management.
Consistently ask your data providers about the steps they take to ensure their information's accuracy. Ask them to explain the way they mine the data, and the procedures they employ to ensure the data is error-free.
As the amount of data will only grow in 2017 and beyond, smart companies will begin adding best data practices in dealing with using data in recruiting and hiring.
Technology has changed the way companies function, and will continue to evolve the business world. Recruiting and hiring processes are not immune to the changes, and have benefitted from technological advances. Current hiring technology trends have empowered HR pros to manage the entire hiring process in one central location, be privy to ways to reach a broader audience, build a stronger company culture message, and gain greater access to information about the candidate. Companies of all sizes need to seriously consider these trends to advance their recruiting and hiring processes. Dive into the technology trends of today. They, along with thorough background screening and well-planned onboarding, will result in a higher percentage of new, well-qualified, productive hires.