According to the U.S. Department of Labor, 62 million people volunteered at least once from September 2014 to September 2015.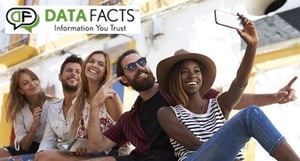 How many of those people went through background checks? The answer, unfortunately, is not enough.
Spring and summer are prime times that non-profits, and other organizations, actively search for volunteers to fill their many positions. Camps, pools, recreational companies, and many more gear up to bring on extra people in volunteer positions. Millions of people will be aiming to attain these summer positions. However, before volunteer coordinators adapt an "everyone is welcome" policy, they need to set some boundaries to keep the communities they serve safe.
And, as with any other person who is hired for a paid position, these people need to submit to a thorough volunteer background check.
While the majority of companies perform some sort of pre-employment screening during the hiring process, volunteers often slip through with no background screening whatsoever. There are a few reasons for this:
They aren't getting paid.
People who offer their time free of charge are often so welcomed that are accepted at face value. If they are volunteering, they are automatically a good person, right? This is NOT the case. Volunteers are just as likely to be dishonest and damaging as a full-time employee. In addition, certain criminals, such as sex offenders, may volunteer specifically to get closer to children and other vulnerable populations.
They were referred by another volunteer.
A friend of a friend is often the way non-profits find volunteers. Believing that the friend is as honest as the current volunteer is a dangerous assumption.
Screening is perceived as too costly.
Volunteers aren't typically part of an organization's full-time workforce, leading non-profits and other businesses who utilize volunteers to opt not to screen. While background checks do cost money, it is important to realize the importance of checking out a volunteer's background, especially if they are working with vulnerable populations, such as children or the elderly. Just having one volunteer with a dubious background act out violently or criminally could tank your organization's reputation, and leave it open to costly, lengthy litigation.
Screening is not required.
Few states require a volunteer background check for positions such as camp counselors, coaches, and the like. Many organizations determine if it is not required, there is little benefit from the effort.
What should non-profits do?
In order to protect the safety of the company's working environment, its clients, and its reputation, non-profits need to take a cue from the hiring practices of other for-profit businesses and screen every volunteer. Here are a few simple volunteer background check safeguards that minimize the chance of a dishonest or dangerous person being allowed to volunteer:
Establish a policy for screening summer hires and volunteers. Decide which background screening tools will be utilized for each screen, and stay consistent with that plan.
Find a reputable third party background screening company. Interview reputable companies that professionally offer background checks, and choose one with experience in volunteer screening. Make certain the background screening company you select has been in business a long time, and that you will have access to a robust customer support system if you have questions.
Become familiar with the laws. States may have laws that govern what is and is not allowed during background checks. Make certain to be up to date and compliant on all pertinent laws.
Obtain the applicant's authorization. Each and every applicant should authorize the volunteer background check, and also needs to receive a disclosure that a background check is being conducted.
Utilize relevant screening tools. Design the screening procedure to be in line with the job's responsibilities. For example, a camp counselor would need to be checked against a sex offender's registry, but would not necessarily need to have a credit report pulled.
Follow the FCRA requirements if you decided to deny employment. An adverse action letter must be sent to the applicant if it is decided not to hire based on whole or in part from the information found in a background check report.
A thoughtful, written out background screening plan should be a top priority for those who utilize volunteers to serve their clients and communities. Selecting the right people greatly minimizes risk to your organization, protects its reputation, and reduces the chance of litigation.