Pre-employment screening effectively weeds out any "bad" employees forever, right?
The answer is NO.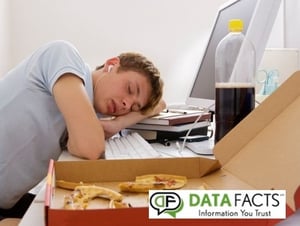 While thoroughly screening job candidates in a pre-employment process reduces the risk of a bad hire, it doesn't end there. Unfortunately, over time, a good, honest person can go off the rails, become addicted, dig themselves into debt, or fall into general unsavory actions that can end up increasing the risk to your workplace. This is why post-employment screening is fast becoming an integral part of the business landscape.
Businesses across the country are losing millions of dollars each year, lost productivity, and damage to their reputations because of employees who have had a negative change in lifestyle. Even if you performed a thorough background check when you hired the person, this does not mean you remain risk free as time passes.
Here are three important reasons why companies should periodically perform background screening on current employees:
1: Addiction. It's estimated that 7 out of 10 people who have drug and alcohol addictions are employed either full or part time. While many people begin using drugs in their teens, this is not always the case. Employees may begin using drugs recreationally, which can spin out of control. The resulting impact can vary from poor work performance, to stealing, to on the job safety issues.
2: Financial issues. Especially in the roller coaster economy of the last few years, many Americans have fallen into dire financial situations. Underwater mortgages, high credit card debt, and spouses losing jobs are just some of the reasons why an employee may be feeling desperate. These stresses can cause changes in even the best employees, and tempt them into stealing from the company or committing other crimes.
3: Overall bad decisions. Let's face it, even smart people make really stupid decisions sometimes. Even illegal decisions. If an employee is in trouble with law enforcement, it is best to minimize the risk to your company by learning about it as soon as possible.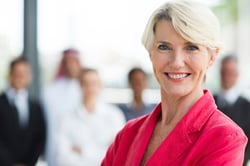 Employ the following background screening tools on current employees to reduce your risk and protect your company's bottom line:
- Periodic criminal checks. This is one of the best post-employment screening tools. At a minimum, run a county criminal search in the county the employee lives, and a nationwide data base search. Do this once per year.
- Screen for drug use. Drug addicted employees are more likely to miss work, be unproductive, and steal from their employees than their non abusing counterparts. There are a wide range of products that employer can put in action to identify drug abusing employees. Utilize drug testing, and outline a program for offenders.
- Check their credit. Periodically checking an employee's credit report is one way to measure the person's trustworthiness and decrease the risk of becoming a victim of fraud. This process can uncover bad judgment as well as financial issues that could drive the employee to steal.
NOTE: Only utilize credit reports in this manner for positions in which knowledge of an employee's credit habits are relevant and fair. Several states have restricted using credit reports in screening employees, depending on the position held.
- Review their driving record. Order a Motor Vehicle Records Search periodically. This report generates from the DMV, and reveals if the employee has had violations such as a DUI, or an expired license.
Speaking of compliance, there are a few considerations when implementing post-employment screening investigations on current employees. Remember these best practices:
Utilize an Evergreen Applicant Release form. Ensure that the Applicant Release Form, which the applicant signs to authorize the initial background check, is "Evergreen". Essentially, the form needs to contain a statement which clearly informs the applicant that by signing this form, they authorize the employer to order pre-employment background checks as well as annual and/or random background checks in accordance with company policies throughout the term of employment, should the applicant be hired. Be sure to retain signed forms digitally as part of your program.
Clearly define the policy. Ensure that your policy of annual and/or random background checks is clearly defined within your organizations' Employee Handbook and other new hire information documentation.
Consistently apply the program. Ensure that your HR team consistently applies the program to all employees, and that clearly documented policies and penalties are enforced should an employee background check make such action necessary.
People derail their lives all the time, but their bad choices don't have to create issues for your business. While a good pre-employment screening process helps to decrease the possibility of hiring unqualified, dishonest, or dangerous applicants, implementing a thorough background check for current employees further guards against risk to your company.