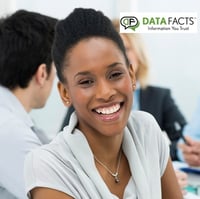 As a Millennial, I see how my generation is increasingly pinpointed as the social media obsessed, entitled, spoiled, lazy brat kinds of people. But, in all fairness, all generations have their negative characteristics. There are several unique advantages to hiring Millennials as we are slowly filling in the Baby Boomers shoes.
Human Resources professionals, I know you all are searching for not only that perfect candidate for the job based on the job description, but someone who is going to be dependable, bring unique contributions to the table, and help move the needle toward success. I am here to tell you that "unique" is a Millennial's middle name and by 2020 we are going to make up about 46% of the work force!
Why should employers hire that twenty-something Millennial? Here are four key reasons.
Four Reasons Why Hiring Millennials is a Smart Decision
#1: Millennials are Tech-savvy Human Beings
Based on a new study by EY 78 % of professionals from all generations agree that millennials are Tech-Savvy.
Granted, you may worry that we could possibly blind ourselves by staring at our smart phones all day long by the amount of snapchats and selfies we take in one day. But, be optimistic, because we are probably scoping out the latest trends before anyone else. What might seem like an obnoxiously multi-media environment to other generations is profoundly stimulating to your millennial co-workers.
How does this benefit employers? Every company wants to be on top of the newest technology to reach their clients quicker and more efficiently. This is especially beneficial to the creative sides of a small business or corporation i.e. marketing and public relations departments. In addition, with the average Millennial spending more than 9 hours on their smart phones, there is no better generation than the Gen-Y clan to manage your company's social media presence.
#2: We are…Confident, Not COCKY
We aren't YES people…Millennials are destined to be heroes like their war-era grandparents.
Like our allied generation, "The Baby Boomers", we are practical go-getters, the follow the rules kind of generation. But we are not pushovers.
We generally know what we want out of our company. Additionally, millennials will challenge thoughts, actions and will always offer up an opinion.
How does this benefit employers? Hiring Millennials creates a new dynamic made up of constant brainstorming sessions, where new and better concepts can be born and initiated. Want to erase the status quo? Hire some Millennials!
#3: We are Team Players
"88% of Millennials prefer a collaborative work culture than one driven by competition"
I am like most Millennials, who were involved in a team-sport or activity practically all my life. Because of this, I thrive and crave group work. Millennials are known for working well with all types of personalities, welcome diversity, and thrive in a team environment.
How does this benefit employers? Our attitude and approach make it easy for us to fit right into a company's culture and work well in a professional environment. These traits are assets in any type of job position.
#4: We are a…Civically Engaged Generation
81 % have donated money, good or services, reports a study by Walden University and Harris Interactive
Millennials aren't looking solely for the monetary value in life. We are motivated by how we can make in impact on the world. Even though we carry a youthful spirit, we aren't strangers to the fact that there is more to life than having a fat bank account. It is in us to strive to be the change in the world, not the change in our pocket.
How does this benefit employers? Millennials view the world differently than Xers or Boomers, and want to help mold and expand a company's outreach on philanthropic initiatives. In addition, smaller businesses that cannot afford steep salaries can still attract high quality Millennials if they offer us a chance to make the world a better place.
With Baby Boomers exiting the work world, all companies should be open to the hiring Millennials. They are ready to step in and put their enthusiastic stamp on the work force. With your managerial guidance and wisdom, this Gen-Y group will be unstoppable!