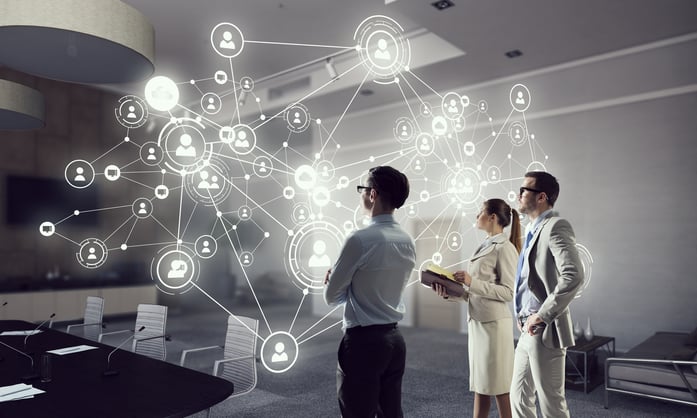 Whoever first said, "Nothing stays the same except change", should have received a big prize because it's true. HR Professionals can testify everything about the way people are recruited, hired, and onboarded constantly evolves and shifts.
In the last few years, technology that affects HR has moved in dog years: Each one feels like seven. How can HR pros, who already have a dozen important tasks on their plates, keep up and stay relevant?
It's a difficult question.
Here are 5 important directions hiring technology is moving. HR pros must understand these so they can stay competitive in the current environment.
1: Allowing the Candidate to Drive.
Gone are the days of filling out page after page of information about the candidate. Technology has ushered in the ability to let the candidate handle the brunt of this. For example, texting job applicants and sending them directly to the ordering platform to input their information for background checks is a new feature available to HR. Another tool is providing an automated calendar to allow candidates to choose their interview time. These advances help move the process along faster, keep the job seeker involved, and provide a smoother experience than ever before.
2: Using Applicant Tracking Systems (ATS).
Productivity is key for today's HR pros and hiring managers. An ATS helps increase this in a variety of ways.
An ATS manages the entire hiring process in one platform. It alleviates extra work at the beginning of the recruiting process by placing open positions on multiple job boards. The ATS also simplifies looking through resumes by filing resumes by keywords. The platform keeps up with candidates throughout the process. An ATS helps decrease administration time and cost-per-candidate, while increasing internal and external communication, and the quality of new hires.
An ATS system will become increasingly important in 2019 for employers who strive to maintain a high level of organization and effectiveness in their hiring processes.
Companies aren't the only ones that must turn to technology to stay relevant. HR will also be…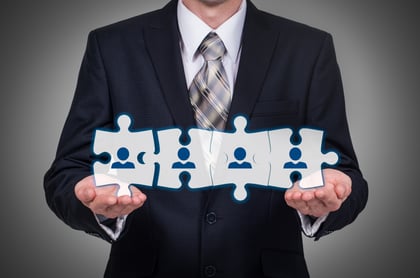 3: Depending on Vendors to Implement Better Processes.
The opinion of "data is data" isn't true anymore. When deciding who to hire, HR pros and hiring managers need data to be accurate, up-to-date, and they need it fast.
Vendors play a pivotal role in accomplishing this. Ask you vendors how they check their data, how often their data is updated, and how quickly it's returned to you. They should be able to explain a set process of their data management strategy. Ask them to walk you through the way they mine the data, and the procedures they employ to ensure the data is error-free.
4: Automating the "Knock-Out" Process.
Slogging through piles of resumes and applications is so 1990's. In addition to your ATS' keyword assistance, there are other ways to narrow the candidate pool to those who are qualified.
First off, using video at the beginning of the interview saves tons of time and resources. Simply set up a list of questions, send the candidates the link, and they can record at their convenience. By watching the video, HR and hiring managers can eliminate many of them who aren't a fit.
Assessments are another way to streamline the hiring process and get positions filled faster. Ask job seekers to perform an assessment early in the hiring journey. If the results don't mesh with company needs, remove that person from the running. This saves the company AND the job seeker from wasting time and not receiving the desired results.
5: Diving into Social Media for Information.
This one broadens our focus to the overall management of HR's position. HR is tasked with keeping up-to-date on laws and regulations that change drastically. While attending conferences, training, and reading trade publications are all productive ways to maintain your understanding of the market, there's another tool that can assist. It's social media.
It's vital to take the time to follow HR leaders on social media. Not only can you learn a great deal about trends in a short amount of time, you can absorb it on your terms and at your convenience.
At a minimum, set up a Twitter account and follow several SHRM chapters, the EEOC, and Lisa Horn. Commit to scrolling your newsfeed and reading the articles that sound interesting for 10-15 minutes each day. Over the course of a few weeks, you'll be surprised at how much knowledge you've gained by doing this.
In closing, instead of dreading and disliking the changes that are taking place in your industry, embrace them, take the time to understand them fully, and use them to your advantage. By adding these tools to your arsenal, you will function more efficiently, serve your company more productively, and choose the best new hires possible.