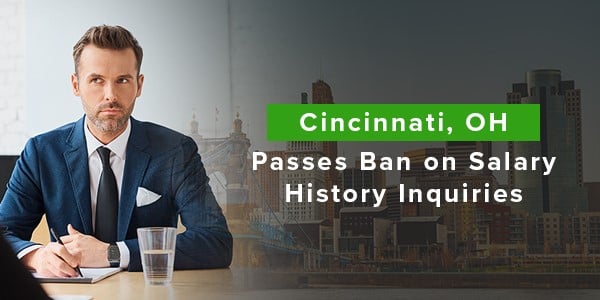 Portions of this article were originally posted on the Proskauer website and can be accessed here.
Cincinnati, Ohio passed an ordinance prohibiting employers from asking for salary history from job applicants, effective 03/13/2020.
This recently passed law prohibits employers from asking job applicants for their salary history. Under the Ordinance, employers with 15 or more employees located within the City of Cincinnati may not ask about or rely on the prior salary history of prospective employees in determining their starting salary.