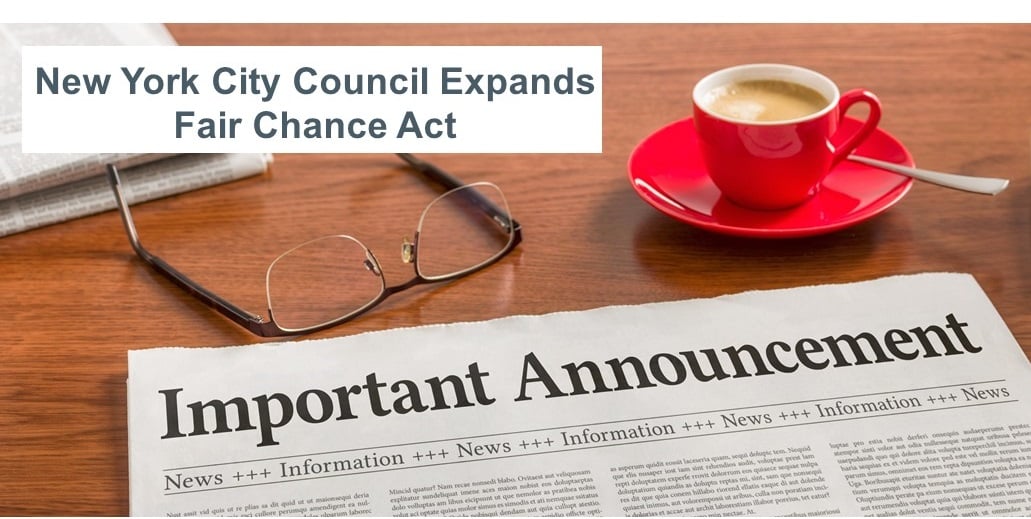 This information was originally shared on Lexology and can be viewed here.
Upcoming New York City Law Alert!
New York City Mayor Bill de Blasio signed a bill expanding the scope of N29ew York City's Fair Chance Act (FCA) on January 10, 2021.
The new law significantly extends employment protections for applicants and employees with criminal charges or arrests, providing further prohibitions on NYC employers from taking adverse actions based on their criminal history.