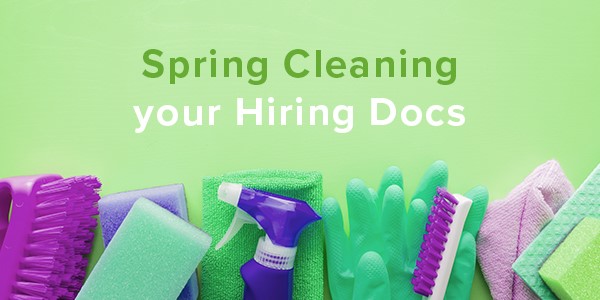 Disclaimer: The following article is not offered as business or legal advice. Data Facts is not a law firm and does not offer legal or business consulting advice. This article is not intended as a substitute for the legal advice of an attorney knowledgeable of the issues covered as they relate to a user's individual circumstances.
Do your folders, whether paper or digital, look like something you might see on an episode of "Hoarders"? Do you know you need to clean them out, but you don't know where to begin? Then you're at the right place.
It's intimidating deciding which hiring docs you need to hang on to and which ones to trash. After all, there's that fear of "what if I need 'em" permeating every toss. It's enough to cause you to give up and shove them all back into folders to clog your files for eternity.
Here's a clear-cut plan to effectively spring clean you hiring docs without worrying about ditching something valuable.