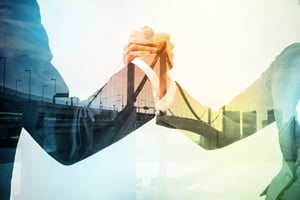 It probably doesn't keep us up every night, but our company vendors are extremely important. They make certain our processes run smoothly, our shelves stay stocked, and we have access to necessities like the internet, copiers, and phone systems.
HR vendor partners are especially important. After all, what's more critical to organizational success than their human capital?
HR is typically in charge of vendors that include recruiting companies, job boards, Applicant Tracking Software (ATS) systems, background check companies, payroll services, and employee training vendors. This list isn't exhaustive, but it shows that HR shoulders significant responsibility in choosing vendors that are reputable, dependable, and perform well. Toss in the hundred other projects HR handles and it's easy to see why thoughtful consideration of every vendor can seem overwhelming. However, if HR makes the wrong vendor decisions, there may be costly and long-term consequences to the company.