This article was originally published by The National Law Review and can be accessed here.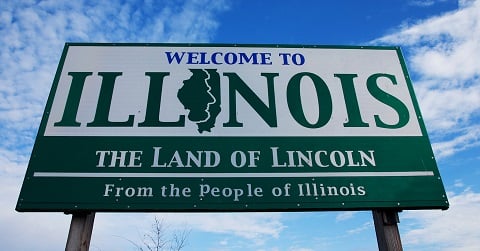 Illinois employers have been prohibited from using arrest records as the basis for employment decisions under Section 103 of the Illinois Human Rights Act for a long time. On March 23, 2021, Illinois Governor J.B. Pritzker signed Senate Bill (SB) 1480 into law, which added a new Section 103.1 to the IHRA that severely restricts the ability of employers to rely on conviction records in making employment decisions.
Section 103.1 is effective immediately, and prohibits use of a conviction record as the basis for an employment decision unless:
(1) there is a "substantial relationship" between one or more of the candidate's prior convictions and the job at issue
(2) employment would involve an "unreasonable risk to property or to the safety or welfare of specific individuals or the general public."
To determine whether a "substantial relationship" exists, employers are required to evaluate six factors set forth in the Act:
(1) the length of time since the conviction
(2) the number of convictions that appear on the conviction record
(3) the nature and severity of the conviction and its relationship to the safety and security of others
(4) the facts or circumstances surrounding the conviction
(5) the age of the employee at the time of the conviction
(6) evidence of rehabilitation efforts.
If an employer determines that such a relationship exists, it must then engage in an interactive process comparable what is required under the federal Fair Credit Reporting Act ("FCRA").
The Illinois Department of Human Rights has provided additional guidance through an FAQ, but it still leaves a number of open questions. Ultimately, an employer will need to be prepared to offer a thoughtful, well-reasoned explanation for why it considered a conviction disqualifying.
One final point for consideration is the opening clause of Section 103.1, which prefaces the prohibition with the words "Unless otherwise authorized by law…." There may be other legal obligations that require an employer to disqualify an employee based on certain convictions. For example, the Illinois Health Care Worker Background Check Act establishes a number of "disqualifying offenses" that would likely fall within the parameters of the Amendment's prefatory language.
Ultimately, the legal pitfalls for Illinois employers seeking background information regarding applicants and employees continue to multiply. In addition to the Amendment and the FCRA, Illinois employers should remember that the Illinois Employee Credit Privacy Act places restrictions on an employer's ability to take action based on an employee's credit history. As this landscape continues to get more complex, it is wise for employers to get legal assistance both in terms of developing background check processes and navigating next steps following receipt of a negative background check.