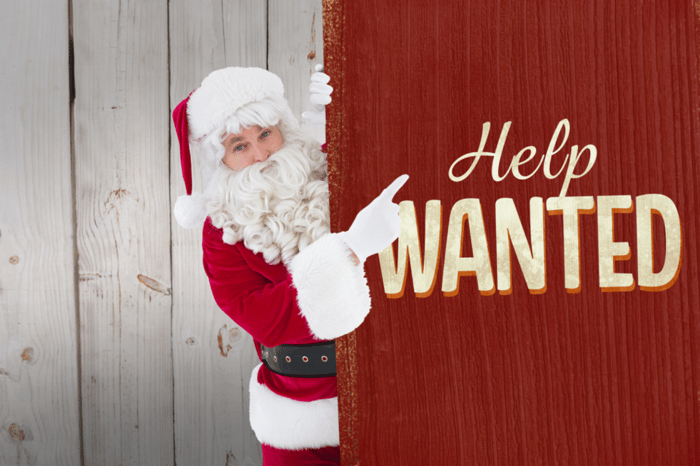 The wild ride of 2020 may have left you dreading the upcoming holiday season. On the other hand, employers may be looking at this time of year to entice customers into doing business with them so they can end the year out of the red.
Many companies will be looking to hire honest, dependable employees to work during the holiday season. This season, perhaps more than any other in recent memory, hiring high-quality seasonal employees presents unique challenges. COVID-19 may turn many would-be applicants away from applying. It's important to maximize your chances of snagging the good employees instead of letting them get hired away by your competition.
Here are some helpful tips to rise above the fray so you can land the best seasonal workers.
Mine Your Current Employees
High-performing, long-term employees are often the best source to find other great people to join your team. Introduce a lucrative referral incentive program and make sure each employee understands "what's in it for him" if his or her referral ends up being hired. Hopefully this will bring you their family, friends, and former co-workers to apply.
Amplify Your Job Descriptions
Job descriptions sell your company and employers should spend some thoughtful time composing them. Lay out your expectations, as well as the skill set the applicants need to offer. A good job description is key to attracting the best, most qualified seasonal employees.
Leverage Social Media's Reach
Share that you're hiring far and wide! Post job openings prominently on your social media pages and encourage sharing. Use links to contact pages where applicants can easily upload their resumes and fill out applications.
Don't Forgo Background Checks
Even though holiday hiring is short-term, employers must still be mindful to avoid dangerous hiring decisions. Conduct thorough background checks on each person before hiring them. This process helps make sure they are qualified and present minimal risk to the safety of your other employees, your customers, and your reputation. A good best practice, depending on the position, is to look at criminal records history and sex offender's registry. Other helpful background screening reports are employment history, assessment testing, and drug screening. If the employee will be driving as part of their job (as a delivery person, for example) look at a motor vehicle records search as well.
Start Hiring Early
Holiday hiring should begin well before the season starts. After all, you need time to thoroughly interview, make an offer, and train them. Start too late and your company might end up being short-staffed or settling for less than stellar holiday employees, because the good ones have been snapped up.
These tips will help you rise above the fray and come out on top with your seasonal hires. Best of luck on your holiday season and the rest of 2020!