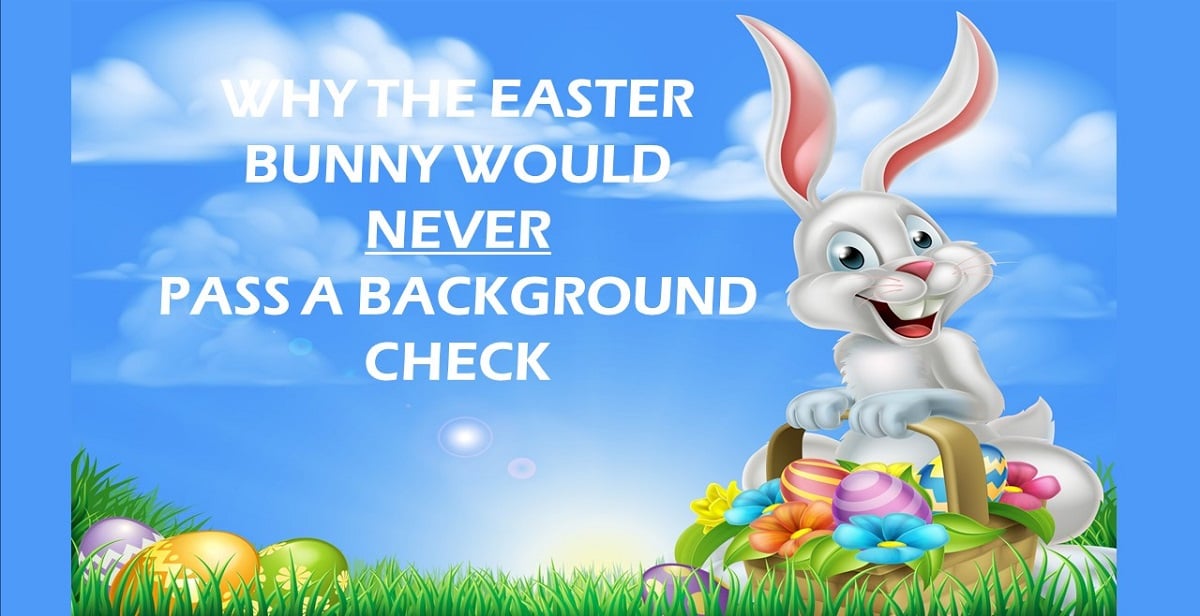 As children, thoughts of the Easter Bunny made us clap with glee. And why wouldn't we? He visits our homes with gifts of yummy candy and gifts. He's also cute and fluffy, with his big ears and cotton tail.
No one would guess he's hiding an unsavory past.
He may look adorable and harmless, but the Easter Bunny holds secrets he doesn't want getting out to his devoted fans. If you're an employer, you'd be surprised if you did a background check on the Easter Bunny. He would never pass!