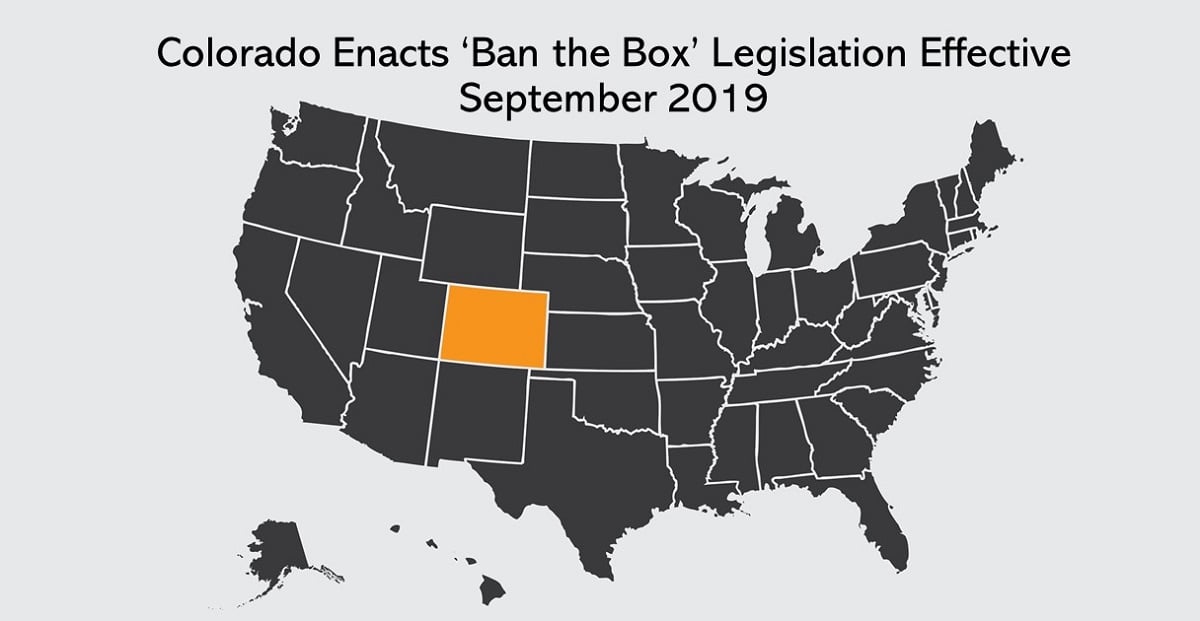 This article was written by Ryan P. Lessmann and first appeared on the National Law Review website.
In an effort to prevent persons with criminal records from being automatically ruled out for job vacancies, Colorado Governor Jared Polis has signed "ban the box" legislation. The new law will go into effect in September 2019 for employers with at least 11 employees, and employers with fewer than 11 employees have until September 2021 to comply.
This makes Colorado the 13th state to enact "ban the box" legislation for private employers.