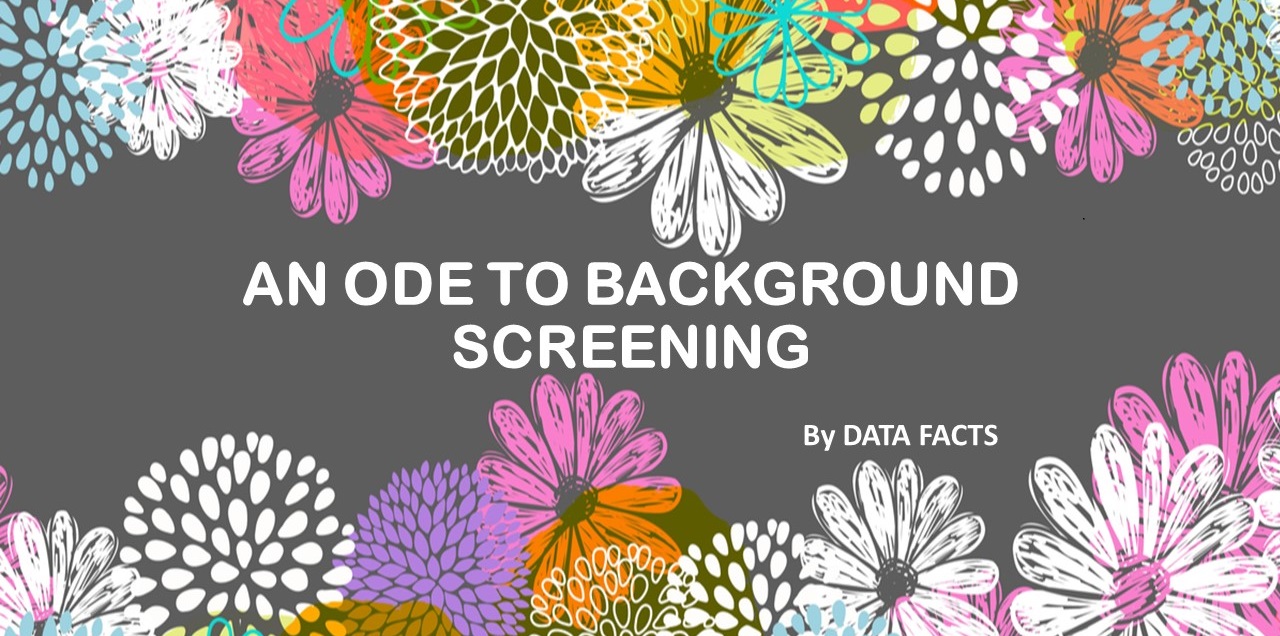 April is designated as National Poetry Month. Usually when people think of poetry, their thoughts go toward love, nature, life, and sorrow. However, poems can be used to describe and celebrate just about anything you're passionate about!
Data Facts has been in the background screening industry since 1989. We are passionate about providing consistent, reliable information our clients can trust and use to reach the best hiring decisions for their companies. That's why we decided to write an ode to background screening. We hope you enjoy it!
An Ode to Background Screening
What helps businesses hire the people they need,
While avoiding violence, lies, mistruths, and greed,
With information they wouldn't have otherwise seen?