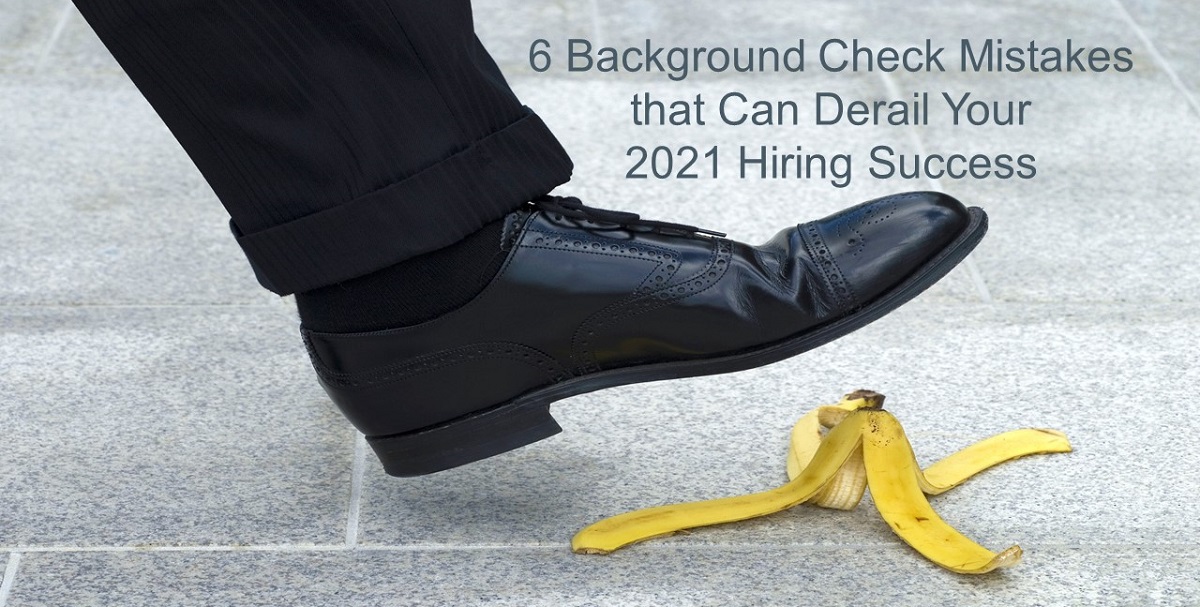 As we look at 2020 in the rearview mirror, our thoughts turn to the year ahead. New Years marks a fresh start and a chance to do things better than we did in years past.
HR professionals should take this time to think about their hiring process and how they can improve it. After all, with the vaccine on the horizon for everyone, 2021 is bound to shake things up in the workforce in a variety of ways.
Making sure you crush the hiring process, land A-players, and onboard them successfully is a top priority in 2021. Unfortunately, there may be actions you're currently taking that work against you. Here are 6 background check mistakes that can derail your 2021 hiring success.