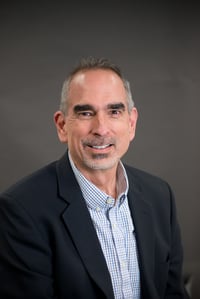 Data Facts, a nationwide provider of national and international background screening solutions, recently announced another expansion of their sales team with the addition of John Hawkins as a Senior National Account Executive for the Background Screening division.
Hawkins brings 25+ years of background screening experience to the role. During his time in the industry, he has developed many key accounts and established long-term partnerships across a variety of verticals.
Julie Henderson, Data Facts Director of Sales for the Background Screening Division, has glowing things to say about Hawkins. "John's background and experience set him up to accomplish great things here at Data Facts. He possesses a thorough understanding of our ever-changing industry, which will be an asset in developing sound client relationships while being attuned to their needs."
Hawkins is excited to be on board. "The diverse groups of professionals that work at Data Facts, their commitment to their clients, and the broad product suite all drew me here. I'm ready to start making significant contributions as quickly as possible."
John will be responsible for promoting Data Facts' suite of background screening solutions to large employers across the United States.
About Data Facts
Since 1989, Data Facts has provided trusted information to Human Resource professionals, enabling them to reach sound hiring decisions. The company stays at the forefront of its industries by cultivating strong client relationships, providing accurate and thorough information, investing in innovative technology, and adhering to strict standards of industry compliance and regulations.
The company holds a National Association of Professional Background Screeners (NAPBS) accreditation, sustains a SOC 2 certification, and requires all staff members to hold FCRA certifications.
Data Facts is certified by the Women's Business Enterprise National Council (WBENC) as a 100% woman-owned business, and in 2018 was ranked by HRO Today's Baker's Dozen Customer Satisfaction Ratings as a top background screening provider.
For more information, contact Data Facts at 901-685-7599, visit the company website, follow them on Twitter at @dfscreening, connect with them on LinkedIn, and subscribe to their background screening blog.